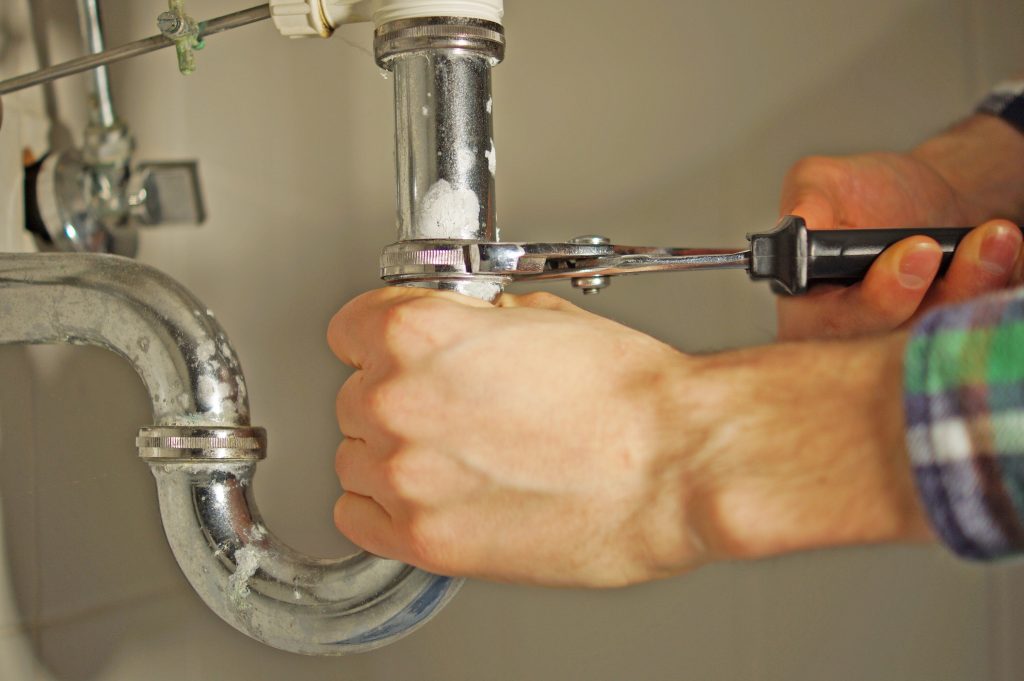 Plumbers Contractors Exam Prep
Plumbers are always in need, year in and year out, and this isn't likely to change any time soon. The median annual salary of a plumber is above $50,000, which is almost 50% higher than the national average. Licensing requirements for plumbers differ between states. In Arizona, plumbers require a contractor's license to work within the state. Nevada requires one of either the C-1 plumbing and heating contractor's license, or the C-1D plumbing contractor's license. Contractors Exam, Inc. specializes in plumbers contractors exam prep. We will work with you until you're ready to pass the state licensing exam to become a licensed plumber. 
What does it take to become a plumber? A high school diploma or GED is generally considered a minimum qualification to begin training. To become a fully licensed and qualified plumber, most prospects will undertake an apprenticeship under an experienced plumber that can last from 2 to as long as 5 years. This is on the job training where apprentices see and experience everything that a plumber can expect to encounter in an average workday. Plumbers contractors exam prep will get you ready to take the final step: passing the licensing exam. This exam may require knowledge of OSHA safety regulations, building codes specific to your state, reading blueprints, building materials, and more.
Water is the building block of all life, but when left uncontrolled it can also be immensely destructive. If left unrepaired, something as simple as a leaky pipe can lead to thousands of dollars to repair and replace waterlogged floor and wall components. Leaks can lead to infestations of water-attracted pests like cockroaches, ants, or termites. They can also create ideal living conditions for mold and fungi. Plumbers keep the conditions that draw these pests to your home from appearing in the first place, maintaining property values and quality of life for their clients.
Part of the plumbing profession is cleaning up the unpleasant results of clients' troubles. For some problems, the solution lies in caustic chemicals used to dissolve pipe blockages that prevent water from draining properly. It's very important to learn how to transport, store, and use these industrial cleaners safely. Minimizing contact with compounds that are irritating or harmful is a must in this line of work, because you'll be exposed to them regularly. The health of your clients is important, but so is your own.
If you're ready to carve your own path in the plumbers contractors profession, contact us here at Contractors Exam, Inc., to begin your plumbers contractors exam prep. The US Board of Labor Statistics expects a 14% increase in job openings in the plumbing field by the year 2028. Plumbing contracting is a career choice that stands the test of time, fixing real problems for real people in all walks of life every day. Plumbing in southwestern states like Arizona and Nevada allows life to thrive in places where it would otherwise struggle. Make a difference in the world by contacting Contractors Exam, Inc., and start studying today.