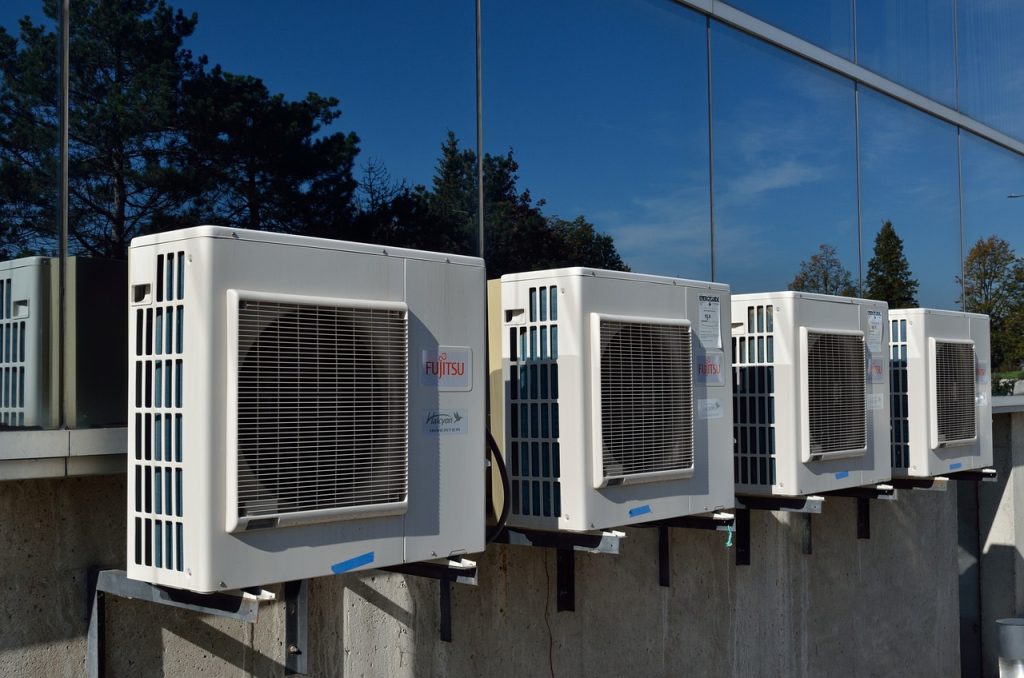 Image by ElasticComputeFarm from Pixabay
HVAC Contractor Training
In today's dynamic and competitive construction industry, staying ahead of the curve is essential for success. Whether you're an aspiring HVAC contractor or a seasoned professional looking to expand your skill set, enrolling in HVAC contractor training classes at Contractors Exam Inc. can be your pathway to excellence. With a commitment to delivering top-notch education and comprehensive preparation, Contractors Exam Inc. stands as a trusted partner in helping you achieve your career goals.
The Importance of HVAC Contractor Training
Heating, ventilation, and air conditioning (HVAC) systems are the backbone of modern living and commercial spaces. As technology continues to advance, HVAC systems become more sophisticated, demanding contractors to possess a diverse skill set. From installation and maintenance to energy efficiency and troubleshooting, the roles of HVAC contractors are multifaceted. Thus, staying well-versed in the latest industry trends and techniques is crucial.
Contractors Exam Inc.: A Hub of Expertise
When it comes to HVAC contractor training, Contractors Exam Inc. has built a reputation as a leader in the field. With years of experience and a team of seasoned industry professionals, the institution is dedicated to providing comprehensive, up-to-date education that equips contractors with the knowledge and skills needed to excel.
Benefits of Enrolling in HVAC Contractor Training
Comprehensive Curriculum: The training program offered at Contractors Exam Inc. covers a wide spectrum of topics, including HVAC system design, installation, maintenance, and repair. Participants will also gain insights into industry regulations, safety practices, and the latest advancements in HVAC technology.
Experienced Instructors: The instructors at Contractors Exam Inc. are industry veterans with extensive hands-on experience. They not only provide theoretical knowledge but also share practical insights, real-world examples, and tips for navigating the challenges that HVAC contractors often face.
Interactive Learning: HVAC contractor training at Contractors Exam Inc. is designed to be engaging and interactive. Through group discussions, case studies, and hands-on exercises, participants can apply their learning in a simulated real-world environment.
Exam Preparation: Contractors Exam Inc. understands the significance of licensing exams in the contracting industry. The training classes are tailored to equip participants with the knowledge and confidence needed to pass relevant exams with flying colors.
Networking Opportunities: Connecting with fellow participants and industry professionals during the training classes can open doors to new collaborations and partnerships. Sharing experiences and insights can lead to a better understanding of the HVAC landscape.
Career Advancement: Whether you're just starting or looking to move up the career ladder, completing HVAC contractor training demonstrates your commitment to professional growth. This can lead to better job prospects, higher earning potential, and increased credibility within the industry.
Flexible Learning Options: Contractors Exam Inc. understands that individuals have varying schedules. Hence, they offer flexible learning options, including in-person classes and online modules, ensuring that you can choose the mode of learning that suits you best.
Conclusion
In an industry where staying current is non-negotiable, investing in HVAC contractor training is a strategic decision. Contractors Exam Inc. emerges as a beacon of quality education and guidance, dedicated to nurturing the next generation of HVAC contractors. By enrolling in their training classes, you're not just gaining knowledge; you're investing in your career's future.
Whether you're aiming to tackle complex HVAC system installations or seeking to enhance your existing skills, HVAC contractor training at Contractors Exam Inc. can pave the way. From a comprehensive curriculum to experienced instructors and networking opportunities, this institution covers all bases necessary to excel in the ever-evolving world of HVAC contracting. So, why wait? Elevate your career today with HVAC contractor training from Contractors Exam Inc. and become a leader in the dynamic realm of heating, ventilation, and air conditioning.
Classes in Las Vegas: 702-949-7277
Classes in Reno: 775-322-7100