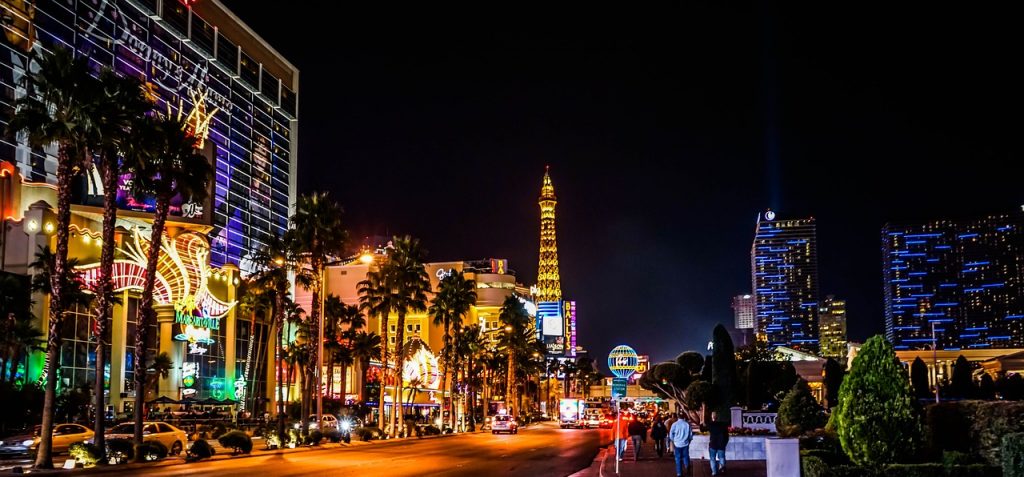 General Contractors Exam Las Vegas
If you're an aspiring contractor, after completing a general contractors exam Las Vegas can become the ideal location to find opportunities. Las Vegas has been known for decades as an ideal vacation spot. Casino gaming, live entertainment, and year-round warm weather attract tourists from all over the world. Las Vegas has grown from a small desert town famous for gambling, into a bustling city in its own right. In 2020, Las Vegas was the city with the second-highest net population growth in the United States. Only Greenville, North Carolina saw more new residents arrive.
Hotels and Conventions
After you pass a general contractors exam Las Vegas has a growing market for contractors of all skill sets. In addition to the city's resorts, Las Vegas is becoming a popular destination for conventions. The constant entry and exit of tourists and locals alike mean there is always a need for maintenance technicians. Hotel rooms, restrooms, and other facilities with high foot traffic need regular repairs. As new hotels go up to compete for tourist dollars, so do the number of jobs available for skilled contractors.
Las Vegas Housing Boom
The coronavirus pandemic did widespread damage to industries across most of the world. However, it couldn't stop the explosive growth of the Las Vegas housing market. Median single-family home sales in the Las Vegas metropolitan area have grown 14% since March 2020. The majority of new Las Vegas residents in the last year have been those moving from cities in California. Many are seeking a lower cost of living and lower real estate prices. The Las Vegas suburb of Henderson has become one of the most popular locations in the country for new homebuyers. The construction craze shows no signs of abating. Rents and home prices in the Las Vegas area continue to rise in spite of increasing availability of housing.
Living in the Desert
Much like Arizona's capitol of Phoenix, the population of Las Vegas remained relatively small until the mid-late 20th century. Advances in air conditioning and water delivery made Las Vegas a much more comfortable place to live. New HVAC technicians currently earn around $46,000 per year. For licensed plumbers, the median salary in Las Vegas is currently above $59,000. Opportunities and compensation are expected to grow in the coming years for both these positions in the Las Vegas area.
Contact Us Today
Contractors Exam Inc. wants to help you participate in the dynamic economy of Las Vegas in the 2020s. The city needs people who build and repair more than ever right now. We'll help you study for the general contractors exam Las Vegas requires everyone to take, and we won't stop working with you until you are successful. We have 30 years of experience helping new contractors enter the workforce in both Arizona and Nevada. Read the testimonials from a few of our satisfied students. Once you're ready to take the first step, contact our Las Vegas office on East Sunset Road via our website, or call (702) 949-7277.