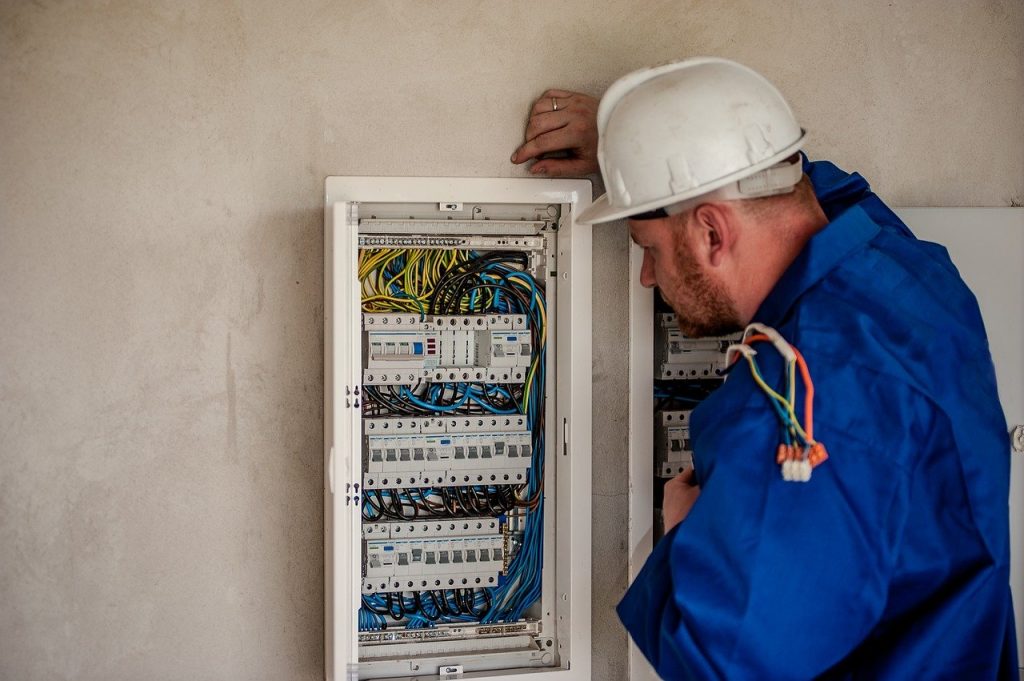 Electricians Exam Prep
Contractors Exam, Inc., understands how vital electricians are for building and maintaining our modern society. Electricity is a powerful force of nature that can be immensely helpful when it is respected, or incredibly dangerous when it is not. Electricians exam prep will contain sections on grounding, wiring installation, overcurrent protection, and other principles that an electrician needs to know thoroughly to safely control this amazing power. Demand for electricians is expected to grow by 8% over the next decade for the US as a whole. For the state of Arizona this number is expected to grow by almost 50%. As smart technology becomes more integrated into the basic functionality of our homes, electricians will only become more necessary, both for retrofitting older homes and building new ones.
Electricians exam prep is absolutely vital to prepare any aspiring electrician to pass their state's licensing exam. Electricians are required to know quite a broad range of subjects and situations. Improper wiring is the cause of over 50,000 electrical home fires and 500 deaths per year. Still more are caused by outdated breaker boxes with faulty equipment. Older homes are more prone to electrical fires since they were designed for older eras, when many fewer electrical devices were used in the average home. As an electrician, it is your job to recognize these risks and mitigate them. A good electrician prevents damage, injury and death.
Contractors Exam, Inc. specializes in training materials required in the states of Arizona and Nevada. Both states have similar, but not identical, requirements for electricians. Nevada licenses master electricians while delegating the licensing of journeyman electricians to local city and county authorities. In Arizona there are no state regulations governing electricians post-apprenticeship, and most cities and counties do not offer journeyman licensing. However, many local apprenticeships offer national journeyman licensing programs. In terms of work potential, consider that Phoenix is the fifth-most populated city in the United States, while the Las Vegas suburb of Henderson, Nevada is the fourth-fastest growing.
As an electrical contractor, you must know more than just how to assemble wiring. The exam for becoming a master electrician also includes questions on tax law, record keeping, business management and environmental regulations. The electricians exam prep offered by Contractors Exam, Inc. will cover all this material, plus bonding and registration requirements you will have to meet once you have passed the exam. We will provide procedural guidance and access to the paperwork required to finish the process.
An electrician is a solid career choice with high projected future demand growth. Every building constructed from now on will require an electrician to make sure the devices that power our modern world are safely accessible to the inhabitants. We will keep working with you until you pass your licensing exam and satisfy your state's bonding requirements, whether you're studying for licensing in Arizona or Nevada. Throughout the entire process, Contractors Exam, Inc. has your back. If you're ready to jump into this crucially important profession, contact Contractors Exam, Inc. today.