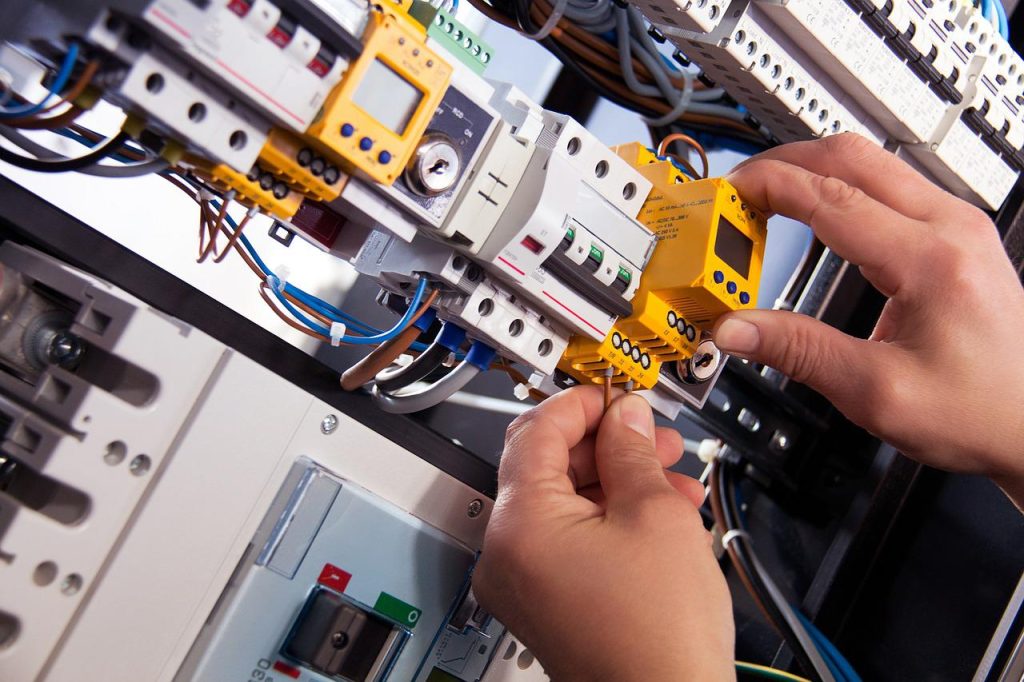 Electrical Contractor School
Are you looking for electrical contractor school courses? Look no further than Contractors Exam, Inc. The proliferation of computer technology over the past several decades has put electrical components in almost everything we use. As time goes on, we will likely only see this trend continue and accelerate.
Helping aspiring contractors get their qualifications and begin work is Contractors Exam, Inc's mission. You don't need to attend a special electrical contractor school to learn everything you need to know to become an electrician. By taking classes with Contractors Exam, Inc., you'll learn what you need to know in order to pass the state licensing exam.
Learn more about Contractors Exam ->
Becoming an electrician
While taking electrical contractor school courses, you'll learn about grounding, how to install wires, protection from overcurrents, and more. An electrician needs to know multiple subjects thoroughly in order to control this power safely. Over the next ten years, demand for electricians in the United States is expected to grow by around 8%. Future homes will better integrate smart technology to use electricity more efficiently. Between retrofitting older homes and building new ones, the need for electricians will only grow for the foreseeable future.
Knowing what you are doing
For an electrician to pass their state's licensing exam, they will have to understand a wide variety of disciplines related to their trade. Over 50,000 home fires and 500 deaths per year are caused by improper wiring. Yet more fires are caused by outdated breaker boxes with old, corroded, or defective components. Another risk factor is the age of a house: older houses were designed and built when there were fewer electronics in the home. Electrical fires were much less common, so their designs were less focused on mitigating them.
However, the average homeowner doesn't know any of this information, nor should they have to. As an electrician, it is your job to recognize these risks and address them. A good electrician doesn't just turn your lights on; he also keeps everyone safe.
Understanding the trade
If you want a stable career with high projected future demand, electrical contractor school is an excellent choice. Any new building that goes up needs an electrician to ensure that the power that makes the modern world possible is safely accessible and usable by its residents. Contractors Exam will work with you until you pass your licensing exam. If you don't pass, you don't pay. No caveats. If you're ready to jump into this essential and growing profession, contact Contractors Exam, Inc. today.
Las Vegas Office: (702) 949-7277Reno Office: (775) 322-7100