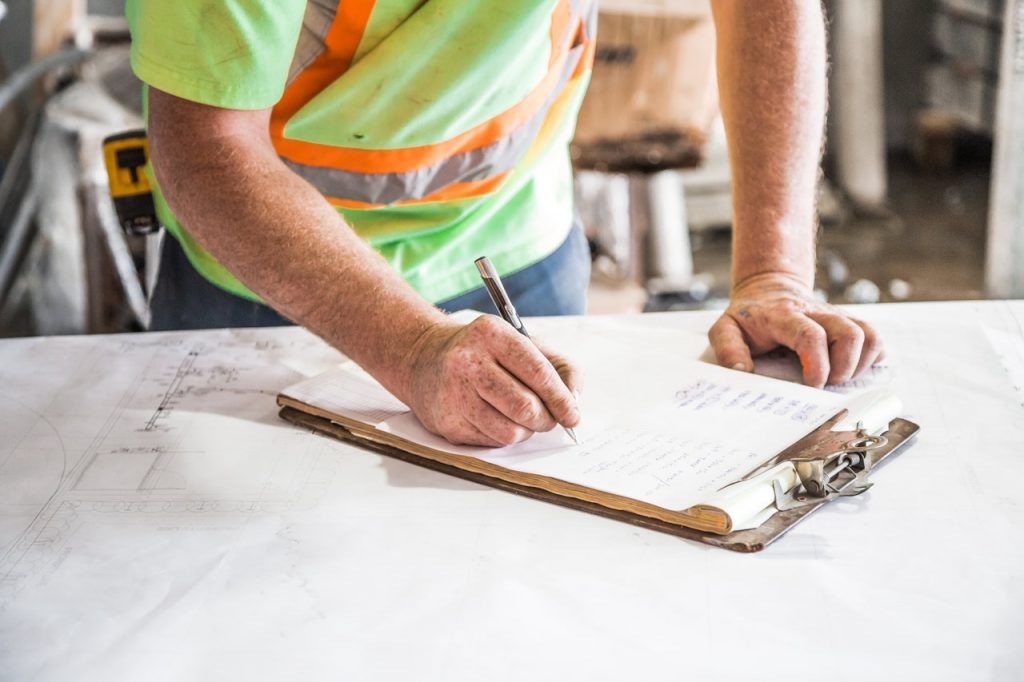 Contractor License Exam Prep
Contractors Exam, Inc., specializes in contractor license exam prep courses. We help those who want to pursue a specialized contracting career path. We have offices in both Las Vegas and Reno NV. Contractors Exam operates in two of the busiest cities in the country for construction. Dozens of career paths are open to you. It could mean building houses and apartments. You could also specialize in swimming pool construction and repair for Las Vegas' world-famous hotels. Contracting career paths exist for people of all skill and interest types.
Contact us, and begin your contractor license exam prep today.
Become a Las Vegas Housing Contractor
We encourage you to consider contractor license exam prep if you live in the Las Vegas area. Las Vegas has been one of the busiest cities for new construction in America for over a decade. The only city with a larger net population gain in 2020 was Greenville, North Carolina. Other cities, like San Francisco and Detroit, have seen their populations fall over the years. Even with the COVID-19 pandemic restrictions slowing down build sites, single-family home sales have increased by 14% since March 2020. The lion's share of new arrivals to Las Vegas are coming from California. Their reasons are usually seeking less expensive housing and a lower cost of living overall in comparison.
Nevada contractors are in demand
The COVID-19 regulations of the previous two years are now being rescinded. It is very likely development in the Las Vegas area will return to previous levels and then surpass them. The number of new residents moving to Las Vegas and Reno means homebuilders have to get as many hands on site as possible. Nevada construction companies have been struggling to hire enough workers to meet demand for years. Even before the word "coronavirus" became part of our vocabulary, that was true. When labor becomes so scarce in a sector of the economy, workers have the bargaining power. Becoming a Nevada contractor means you'll have a lot of negotiating strength. You will likely be able to find an opportunity that pays well, in a place where you want to live.
Touch grass
Becoming a contractor means you'll be spending a good amount of time working outdoors. Fresh air, sunlight, and exercise will be a regular part of every workday. This will keep your body strong, your mind sharp, and your senses alert. That kind of lifestyle will build a strong body. You'll be in much better shape than someone who works 40 hours per week sitting in a cubicle.
The World of Tomorrow
Knowing how to swing a hammer alone was once enough to get by. However, those days are gone. Today's construction companies need contractors with more advanced skills than previous years. For example, if you decide to become an HVAC technician, you'll be learning a trade that incorporates plumbing, electrical, and computer technology. Indoor cooling technology is what transformed small desert outposts like Las Vegas into big cities in the 20th century. Many homes in the area have backyard pools. These help residents cope with the oppressive heat of a Nevada summer. These are just two of dozens of skills you can learn that will continue paying off for years to come.
Get your contractor's license today
Contractors Exam, Inc. has two Nevada offices for contractor license exam prep. Unlike some other companies, Contractors Exam will stick with you after you pass the test. We'll help you with all the paperwork you need to create an LLC, and satisfy the state's bonding requirements through our A+ rated bonding departments.
Call our Reno office at (775) 322-7100, or our Las Vegas office at (702) 949-7277. Our local staff will help you start your contractor license exam. You can also send us a message via our website.